The Micro-Metrics Company has been in business since 1961, manufacturing precision dry-film thickness measuring devices. Located in Cumming, Georgia, U.S.A., the company manufactures five major instruments and associated accessories.
Micro-Metrics Products
OG202 and OG204
Tooke® Paint Inspection Gage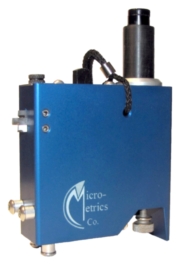 A precision tool for inspection and dry-film thickness measurement (in accordance with ASTM D4138) of single or multiple coats on any substrate, and for microscopic observation and measurement of substrate and film defects. The Tooke Paint Inspection Gage uses an illuminated 50-power microscope equipped with a "universal scope" with a measuring reticle that accommodates measurement in mils, microns, and millimeters; and mounts tungsten carbide cutting tips for precise incision of the work surface. Standard cutting tips are 1X, 2X, and 10X. An optional 5X tip is available.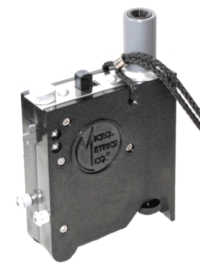 Also, a gauge can be ordered with three tips of the same size, or with a single-precision-ground tip and two blanks. The gauges are available in either machined aluminum (OG202) or in molded polycarbonate plastic (OG204).
Direct measurement of total dry-film thickness and the thickness of individual coats of paint is a unique capability of the Tooke Paint Inspection Gage. Thus, in addition to routine use, it often serves as a "referee" instrument to calibrate indirect or non-destructive thickness measuring instruments. Other uses include assessment of substrate conditions and coating adhesion, and observation of microscopic cracking, tendency for brittleness, cratering, or other microscopic film symptoms.
---
This Cutting Tip Holder, at a little under two inches long, allows easy use of a cutting tip without having to manipulate the Tooke Gage to make the incision and then manipulate it again to view the incision through the microscope. Make multiple incisions with your most-used tip without having to return the gauge to viewing position multiple times. A tip storage compartment holds two additional tips.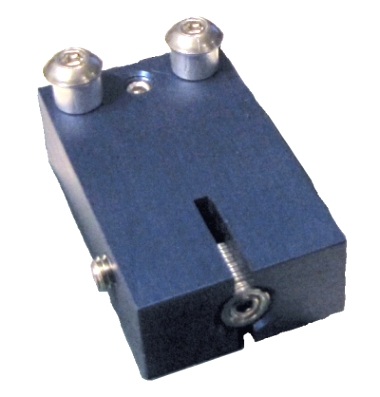 This Cutting Tip Holder allows two tips to be mounted on opposite sides and, like the shorter single-tip holder (CTH01), allows easy use of the cutting tips without having to manipulate the Tooke Gage to make the incision and then manipulate the gauge again to view the incision through the microscope. A tip storage compartment holds two additional tips.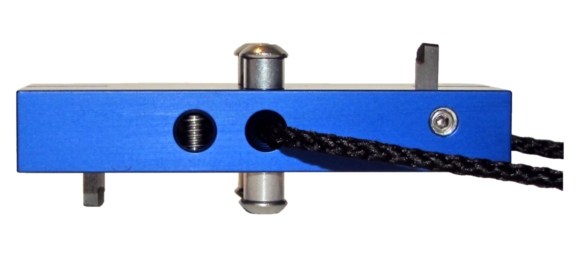 ---
The Microgroover is a high-speed rotary tool for creating the small, almost microscopic, incisions required for measurements with the Tooke Paint Inspection Gage. This technique eliminates the deformations of coating and substrate which may occur when conventional gauge cutting tips are used. Hard, brittle, tough, fibrous, tender, or elastomeric materials exhibit clean, non-tearing, controlled disintegration under the rotary cutter. The high-speed cutter "erodes" away surface material in a precise pattern, leaving adjacent and underlying areas undisturbed.

---
Holds eight (of fourteen provided) pencil leads in the configuration required to perform the ASTM D3363 Pencil Hardness Test, which is the simplest and most generally accepted paint film hardness test.

---
Supplied in thickness ranges of 1–10 mils (S-701) or 10–60 mils (S-702) in non-certified grades. Packaged in sets of six pieces in a plastic folder. Essential for performance verification of indirect (magnetic or eddy current) type gauges and micrometers, and for precision comparison with Tooke Paint Inspection Gage results.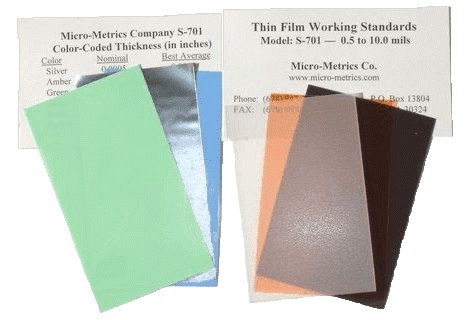 ---

Website design and management
provided by SnowTao Editing Services.
A (slightly pained) comment (by a technical editor) on spelling: In the coatings industry, the word gauge is often spelled gage. Because the Tooke Paint Inspection Gage is – and always has been – known by this spelling, I have used that spelling in the proper name of the gauge, but not elsewhere.